While the "deplorables" is a recent tag, and H.Clinton has gotten lots of criticism about this, it's appropriate. The only question is the size of this dirt bag. The GOP should have realized that Trump was riding a wave that had those deplorables as its core. The ones filled with hate, prejudice, and utter ignorance. And, he encouraged this. No party should have promoted anyone who gets on stage and denigrates possible future presidents of the US by calling them, "ugly," "little ..." . "lyin'.. etc, and brags about the size of his penis.
But, he is the product of the seeds and cultivation the GOP employed in the last 10 years. That unless Republicans are in charge everything else is suspect, treasonous, foreign, anti-American, anti-Xtian, illegitimate, and worthy of not only disrespect, but hate too. Everybody knows how the Congressional GOP and its leaders have behaved. Same with others down the line to local levels. Trump rode this wave the GOP created, so the GOP, Tea party, etc, all OWN him. As he said last week, "I reflect you"...
This pussy-scandal shouldn't surprise anyone. If anyone didn't know of or cared about Don's personality before this latest revelation confirms that they've rightly have earned the label of deplorables!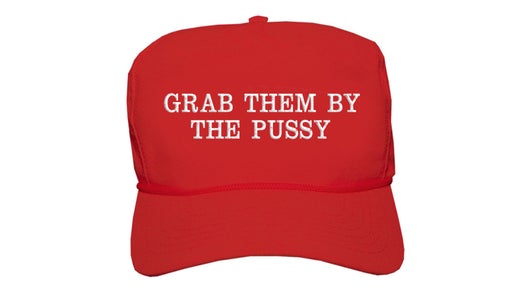 A juvenile, braggart, vile, dangerous ignoramus, who wants to run the United States as a gambling hole, while encouraging and employing a basket of deplorables. He has lead them by example! What more do you want to reject this disgusting bully?